Welcome To Politics Department
---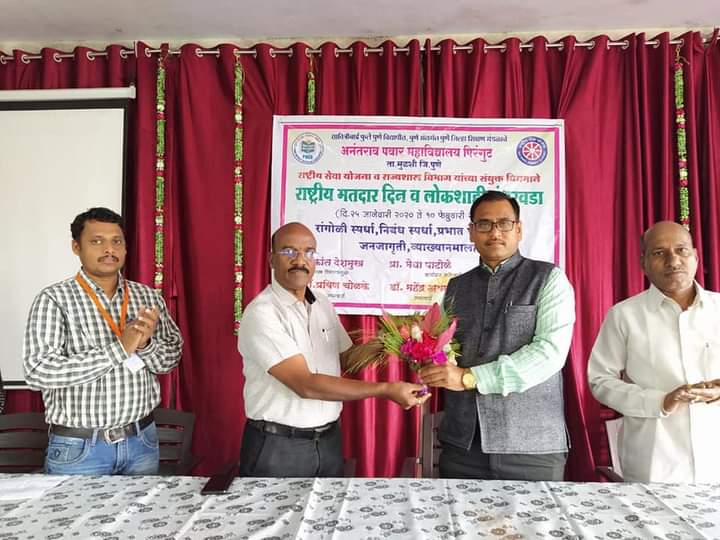 'Guest lecture on Democratic system and Article 370 '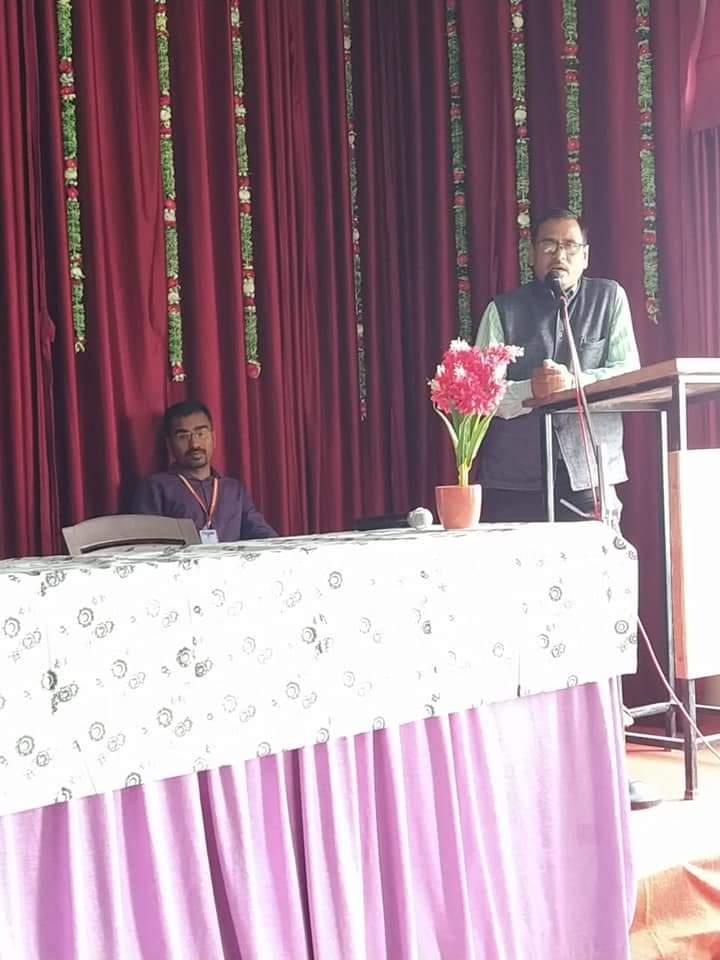 'Guest lecture'
Political Science Department
About Department
We are encourages methodological and intellectual pluralism.The Department of Political Science offers graduate and post graduate programme to students interested in learning about the political world around them, and analise political process and relates the events to political thinking,philosophy.Political Science department encourage students to involve in social activities, as well as analise government and related fields.
The department's accomplishments are not limited to its faculty.Our students at the undergraduate levels are also regularly invited to present their papers at national or regional conferences.The study of Government and Politics gives our students broad training in political science and is especially useful in preparation for the further study of the discipline at the post-graduate level.This subject also accommodates students wishing to enter public service or who are interested in public administration or law school.Those wishing to enter public service or are interested in the study of public administration at the post-graduate level greatly benefited from the subject. With the help of Political Science programs, students analyze the fundamental theories and philosophies of government, economy,and civil society; and apply them to contemporary political systems.They can compare and contrast complex political issues and events within the context of the diverse political systems around the Global world.Students are prepared to enter positions within the government at the federal, state, and local levels or within the private sector as government relations specialists,public policy mangers,and contractors.The subject enables students to start or advance career in political science. Specialization in Political Science at S.Y.B.A.started from 2008
Year of Establishment: 2008
Vision
The Department of Political Science sensitizes students towards Political and Social Activities, thereby fostering skills to Relate Social transformations and political Awairness in Society, to encourage students to research, business, and publishing.
Mission
To enhance the analytical thinking in sence of social transformation of the students.
To appreciate and analyze Political Events and Public Policies from various perspectives.
To prepare students to perceive themselves as professionals in Social Work, Teaching and Research.
To promote Democratic Secular Values & preserve and awairness about Indian Nation Building Process
Department Program and Courses
| | | | | |
| --- | --- | --- | --- | --- |
| Sr.No | Level of the ptogramme | Name of the Programme | Duration | |
| 1 | Graduation | BA Political Science | 3 years | |
| 2 | Post-Graduation | MA Political Science | 2 years | , |
| | | | | |
Department Staff Details
| | | | | |
| --- | --- | --- | --- | --- |
| Sr. No. | Name | Designation | Email Address | Contact No |
| 1 | Dr. S.H.Deshmukh | Assistant Professor | shrikant.deshmukh040@gmail.com | 9096695675 |
| 2 | Prof. Udhan S. G. | Assistant Professor | | 9011447088 |
| | | | | |
| | | | | |